SMOK Trinity Alpha
Trinity Alpha, the new open pod system by SMOK, is in the shape of square box featuring one 1000mAh internal
battery and two Nord Mesh coils, boasting many novel features to deliver diversified vaping pleasures. The colorful
flowing resin streaks on both sides add a touch of radiance to the device which shows its meticulous attention to
detail and a fine combination of vape and art. The device has implemented an ingenious output preference function-
ality offering three power modes. As for its pod, it adopts an ingenious slide-to-open type design on its filling cap to
ensure everyday long-lasting vaping with a maximum e-liquid capacity of 2.8ml. Innovation keeps changing the
vaping experience!
11 COLORS AVAILABLE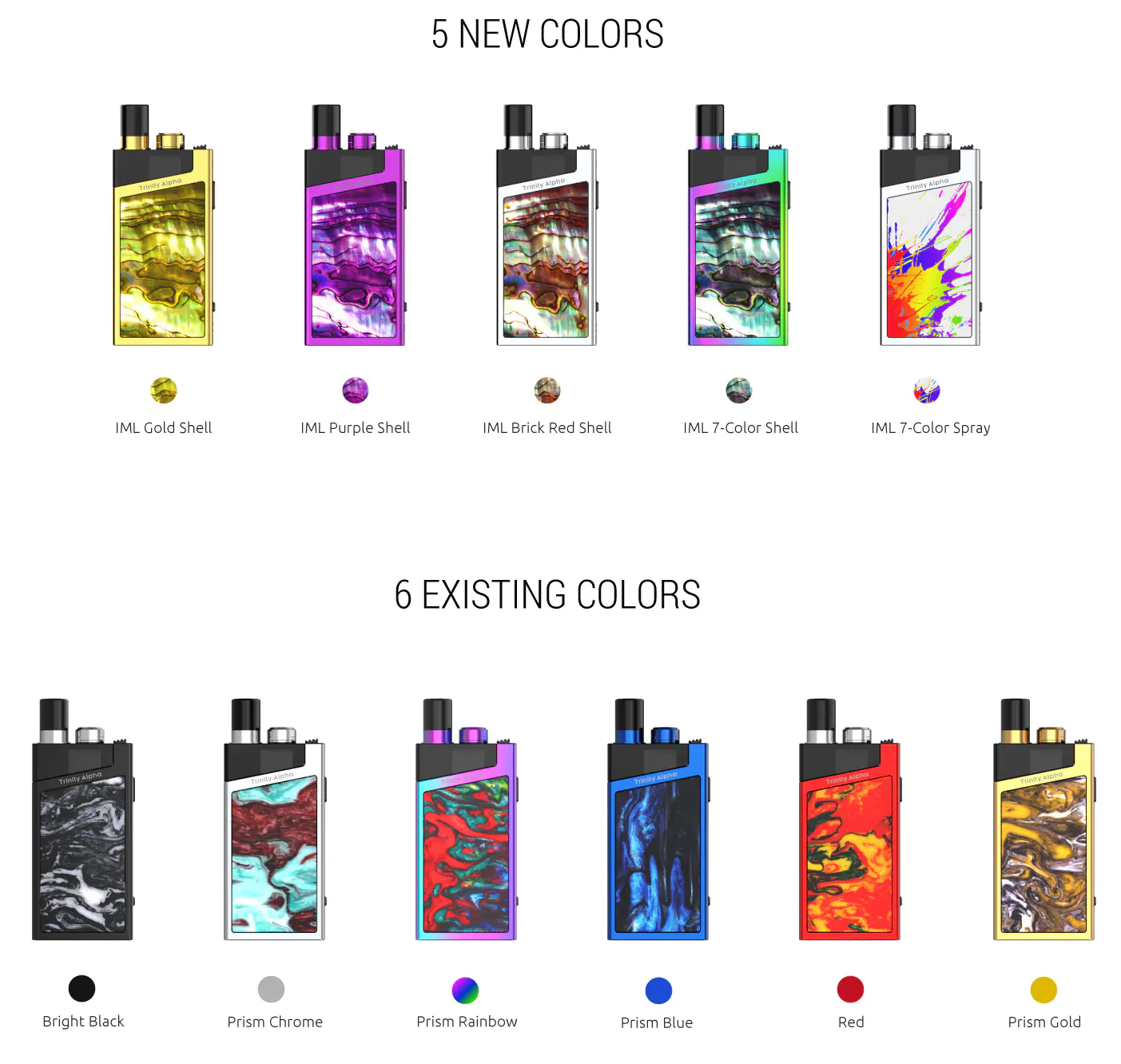 CHOOSE YOUR EDITION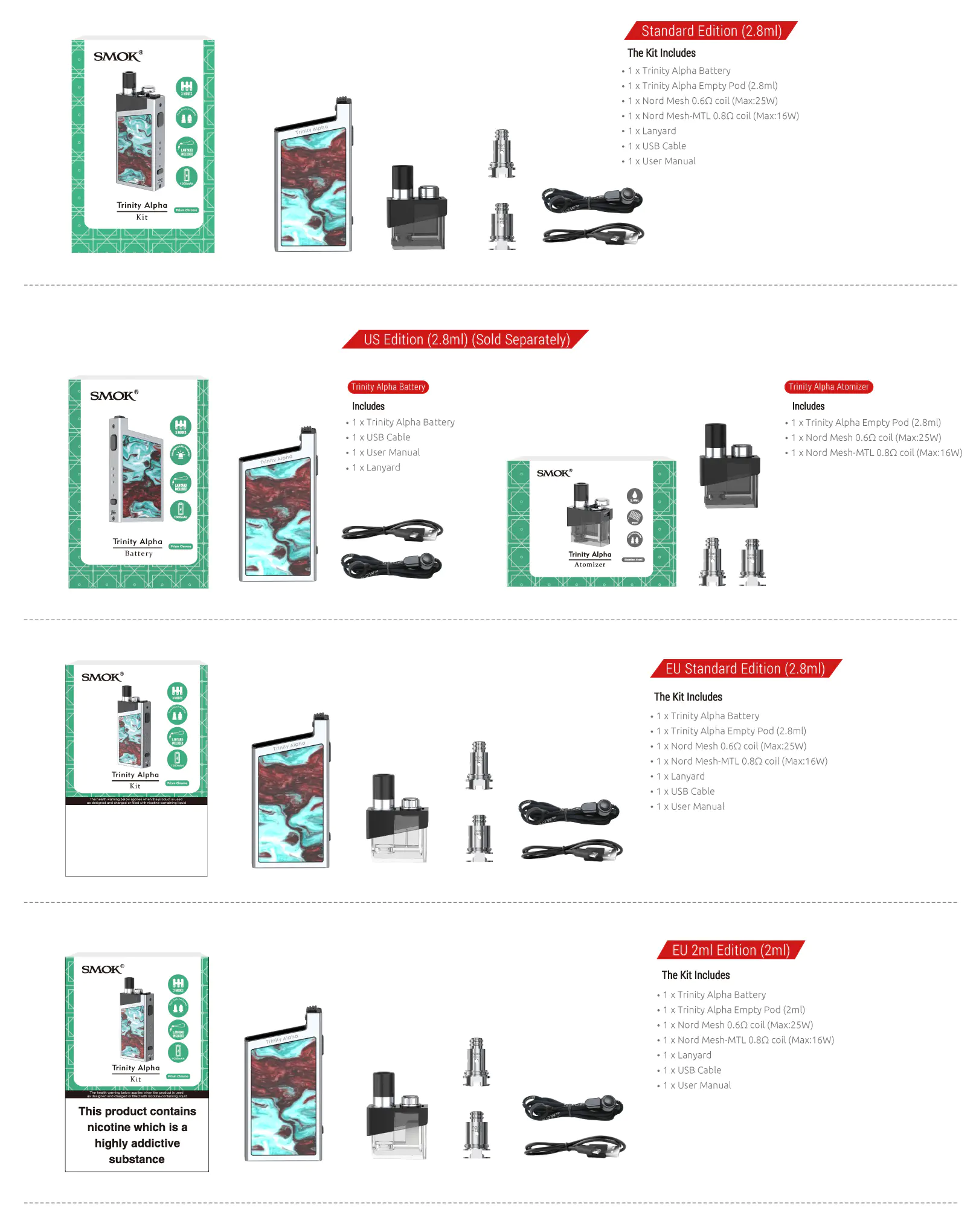 COMPACT & DELICATE
This is what the new Trinity Alpha is made up of, a square box with a smart response system,

resin decoration panels, unique pod structure, etc. It's a small but exquisite vape partner that you can take along with whenever you want, wherever you go.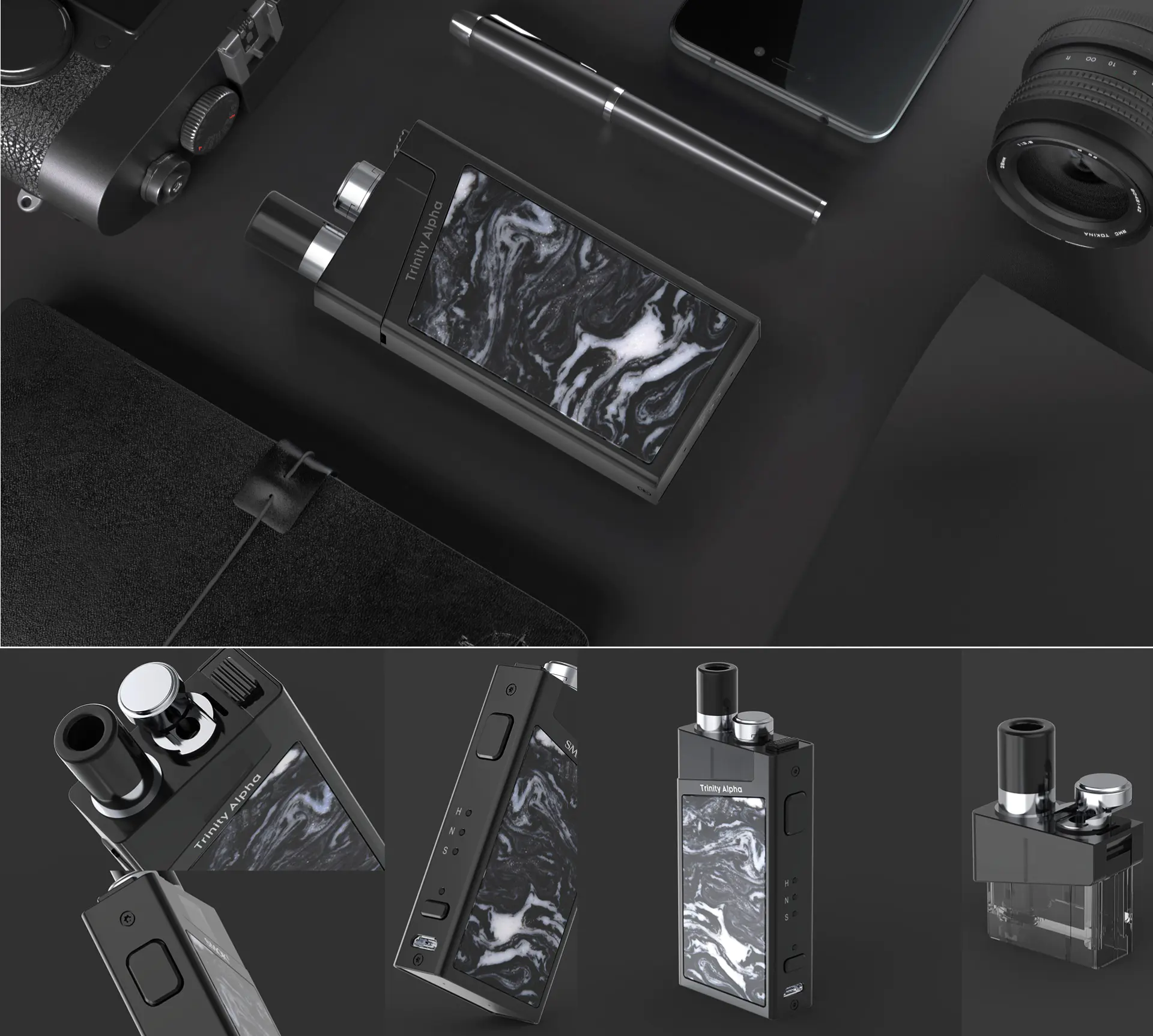 SPECIFICATIONS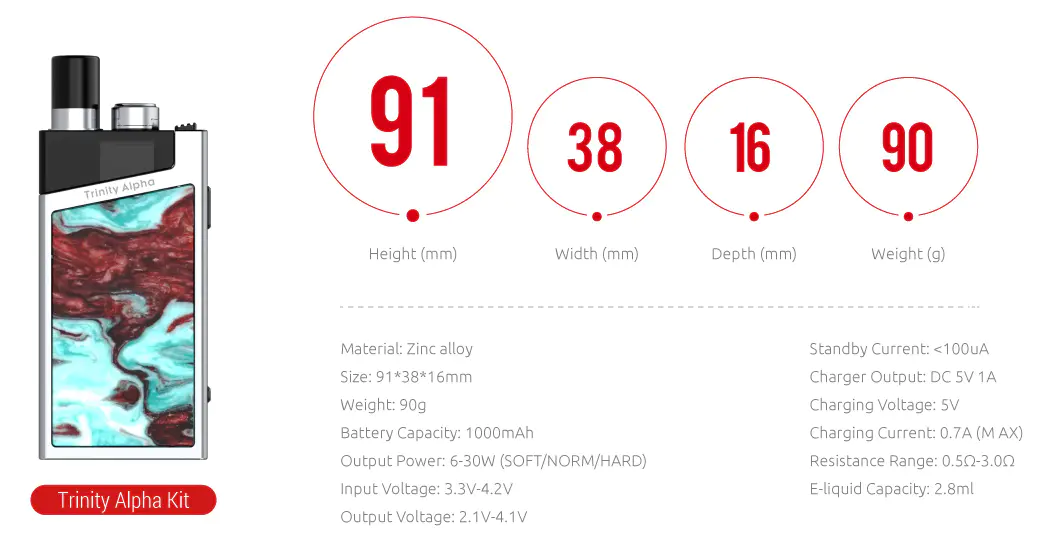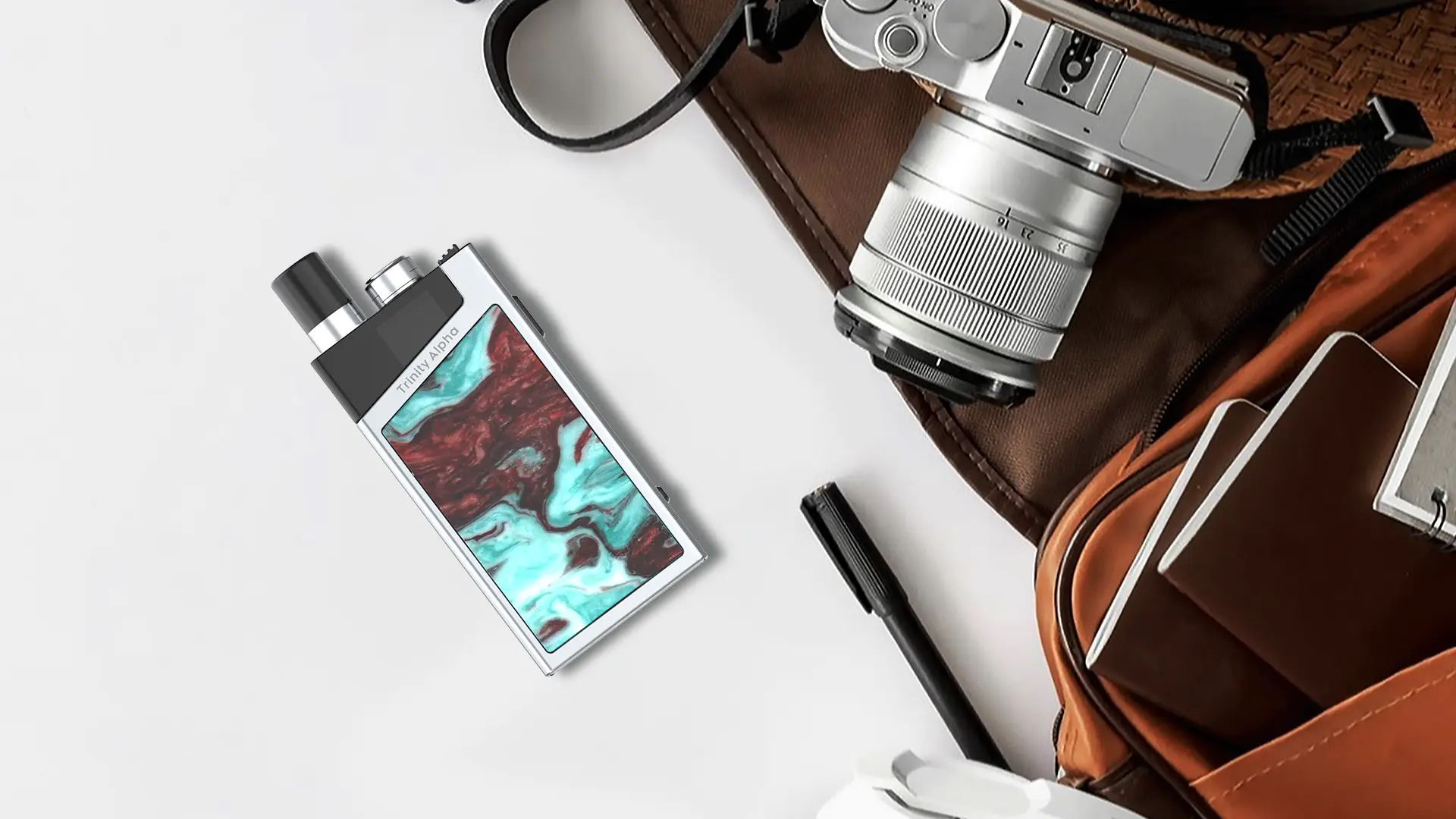 ERGONOMICALLY DESIGNED POWER BUTTON
It has a black big power button, ergonomically designed, which is placed at the lateral side together with other functional buttons,
easy to find and easy to operate.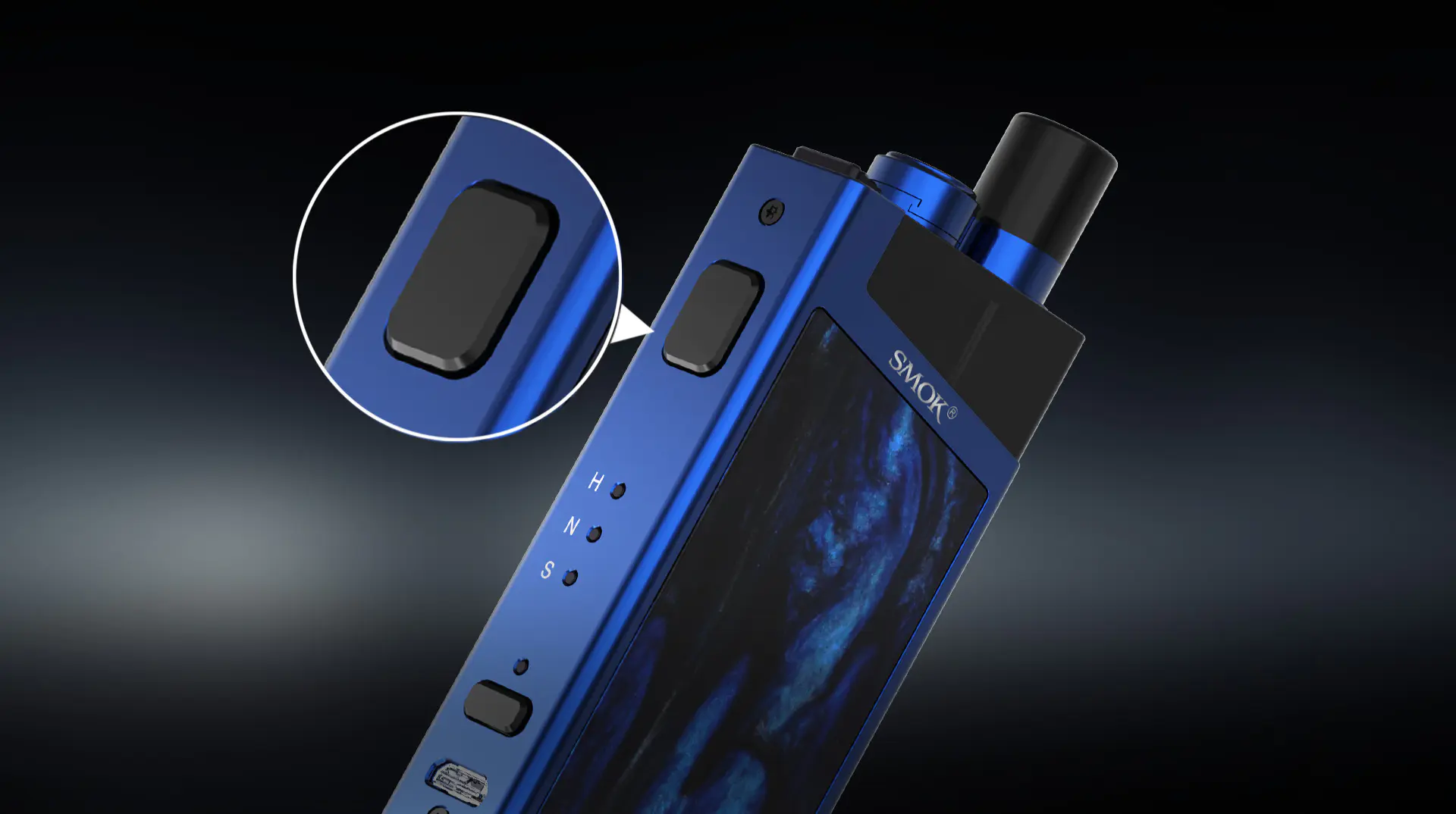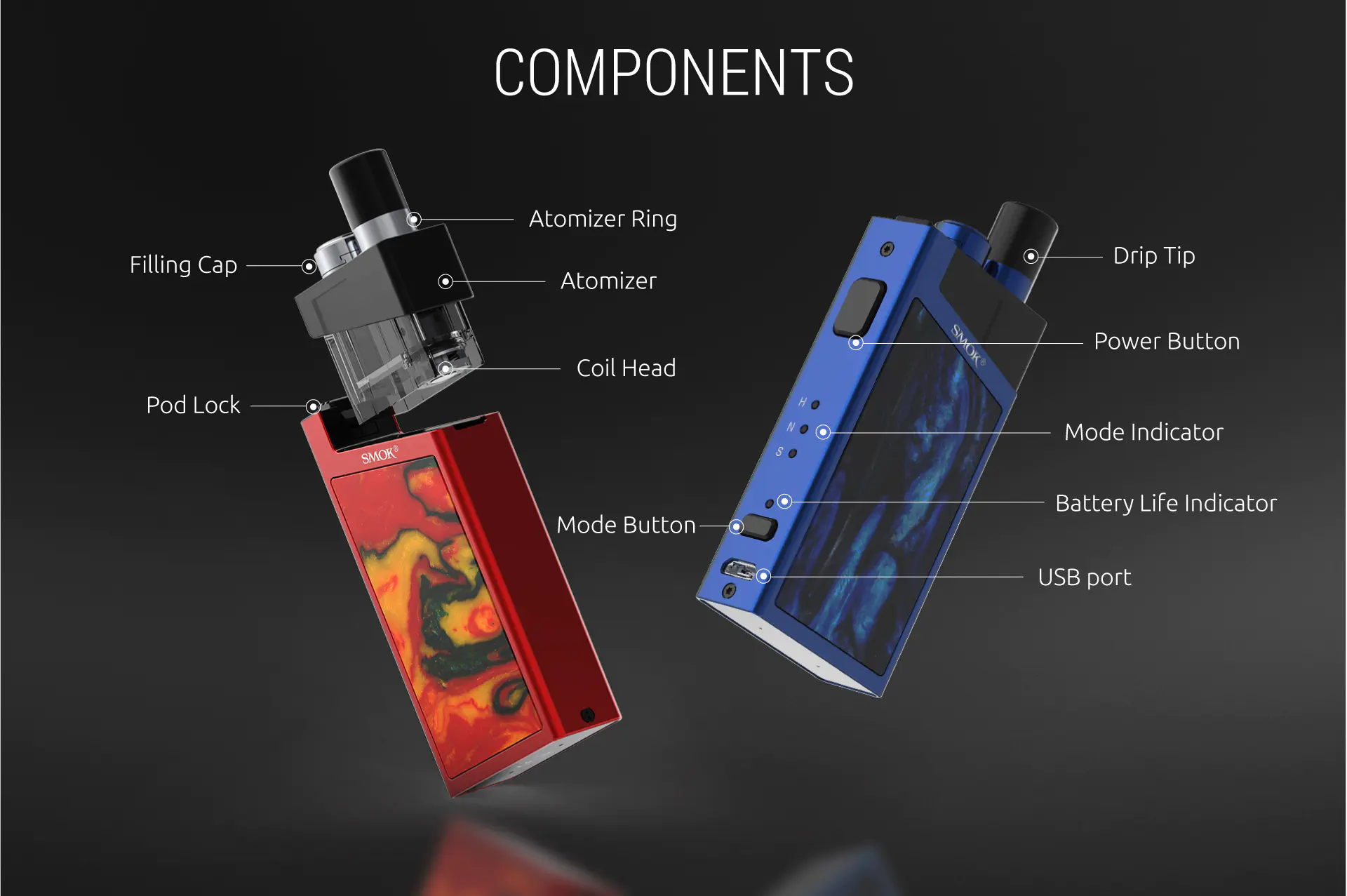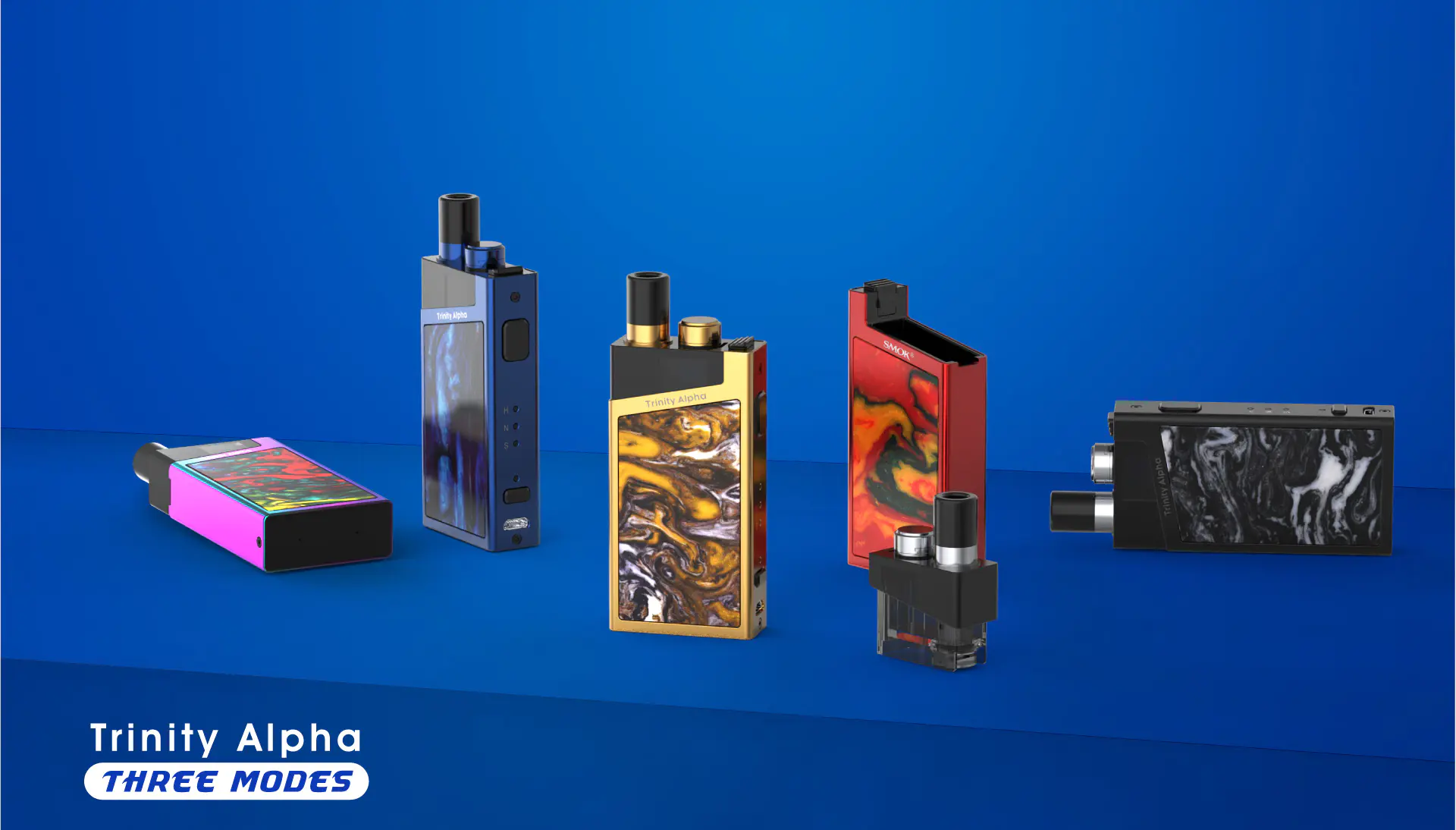 SPECIALLY DESIGNED FILLING CAP
Trinity Alpha uses top refill system with a stainless steel filling cap for convenient e-liquid refilling and leakproof purpose as well.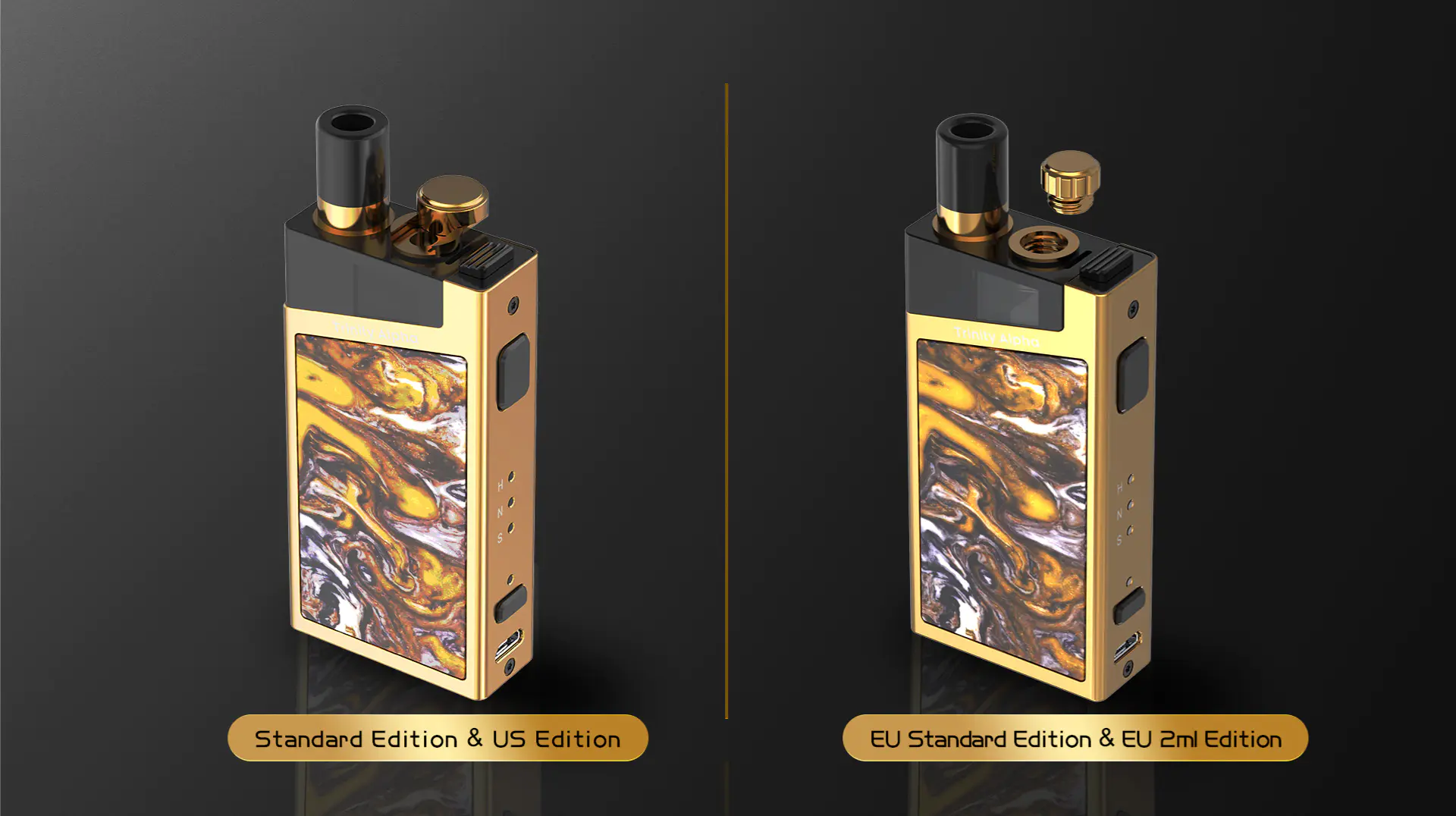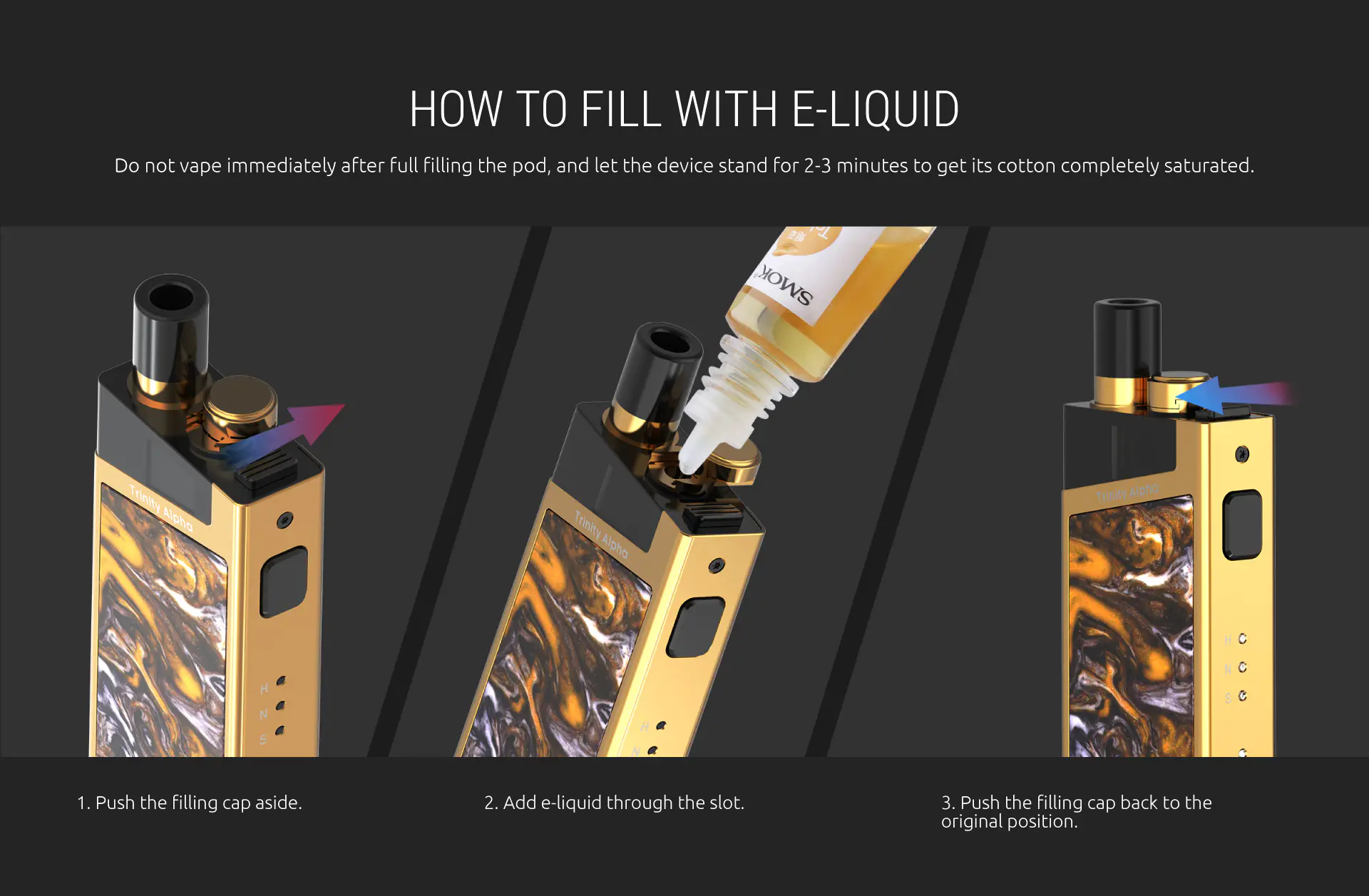 THREE MODES FOR BETTER VAPING PLEASURE
The power range of Trinity Alpha is between 6 watts and 30 watts,
and it has three modes to satisfy different vaping demands --- S(Soft)/N(Norm)/H(Hard).
You can switch to your desired power output mode by pressing the Mode Button, and meanwhile, the corresponding LED light will be on.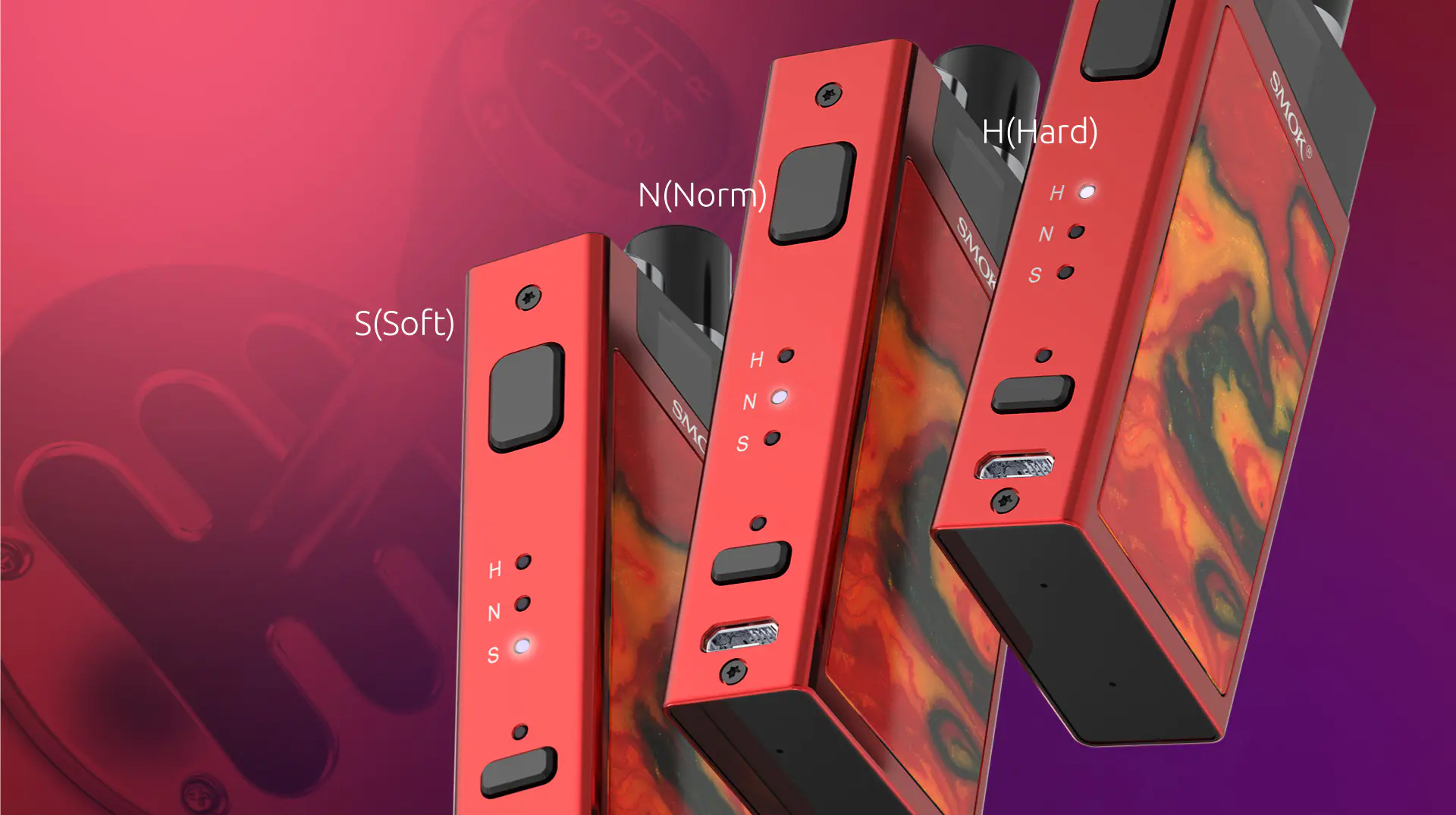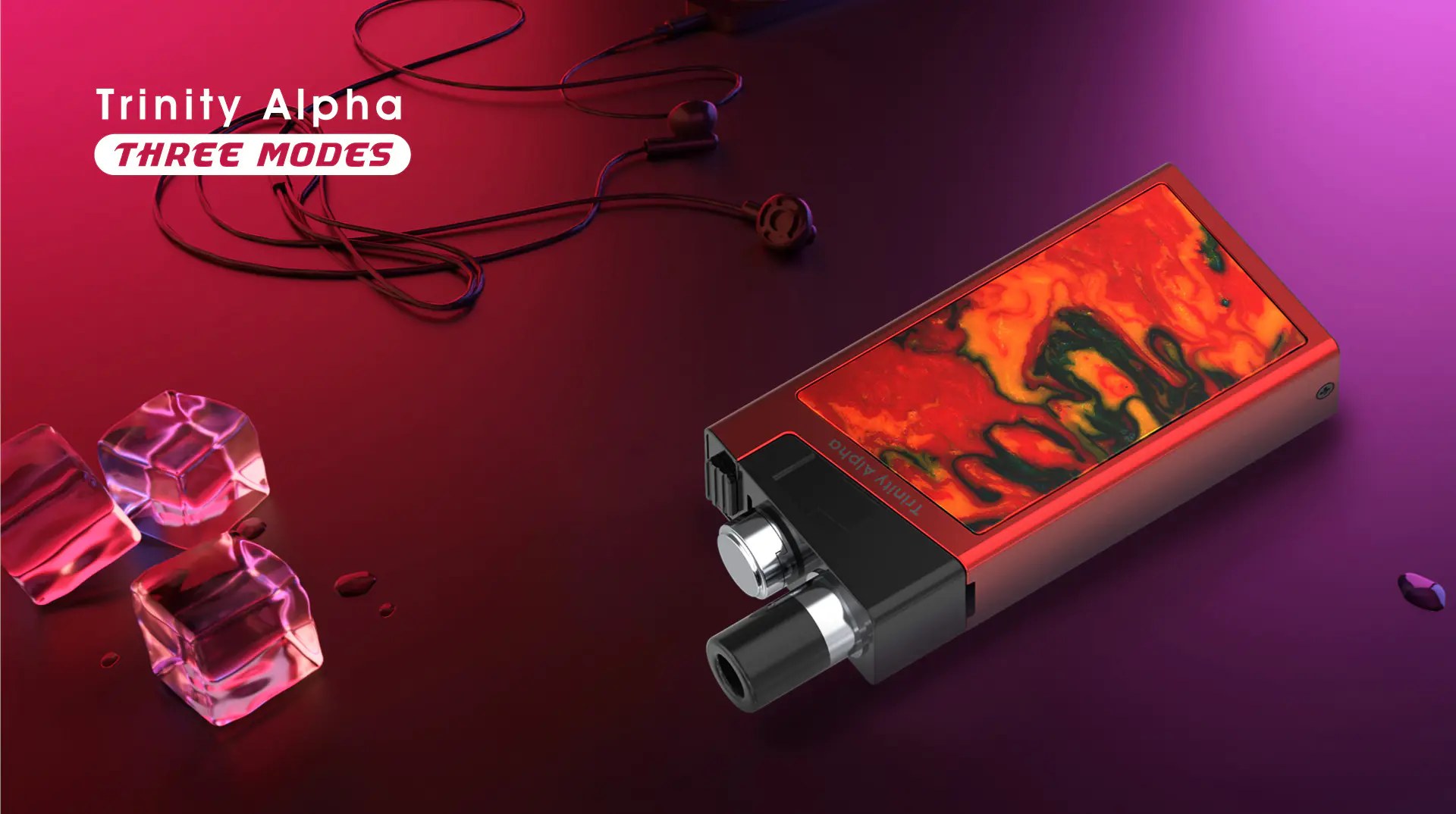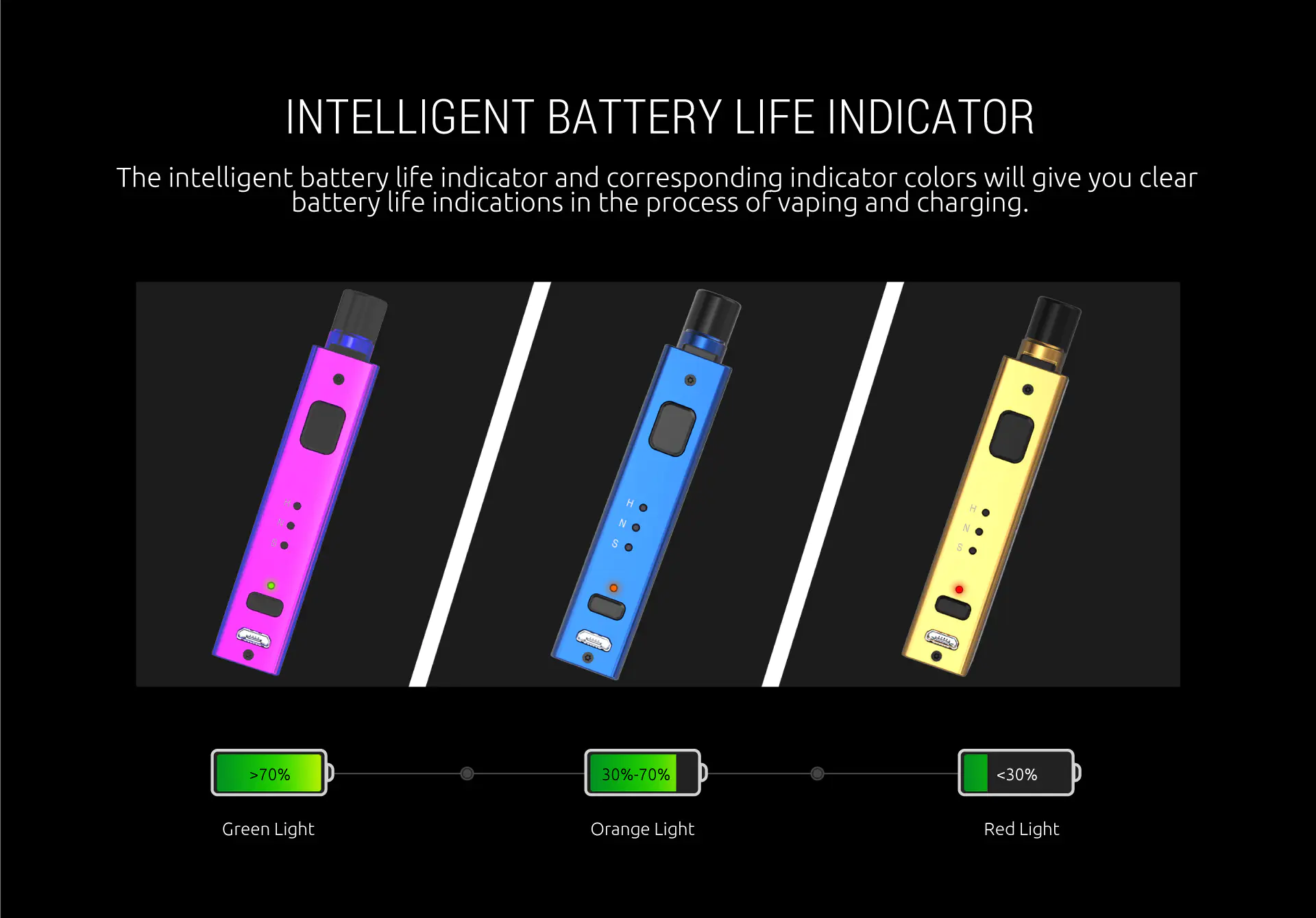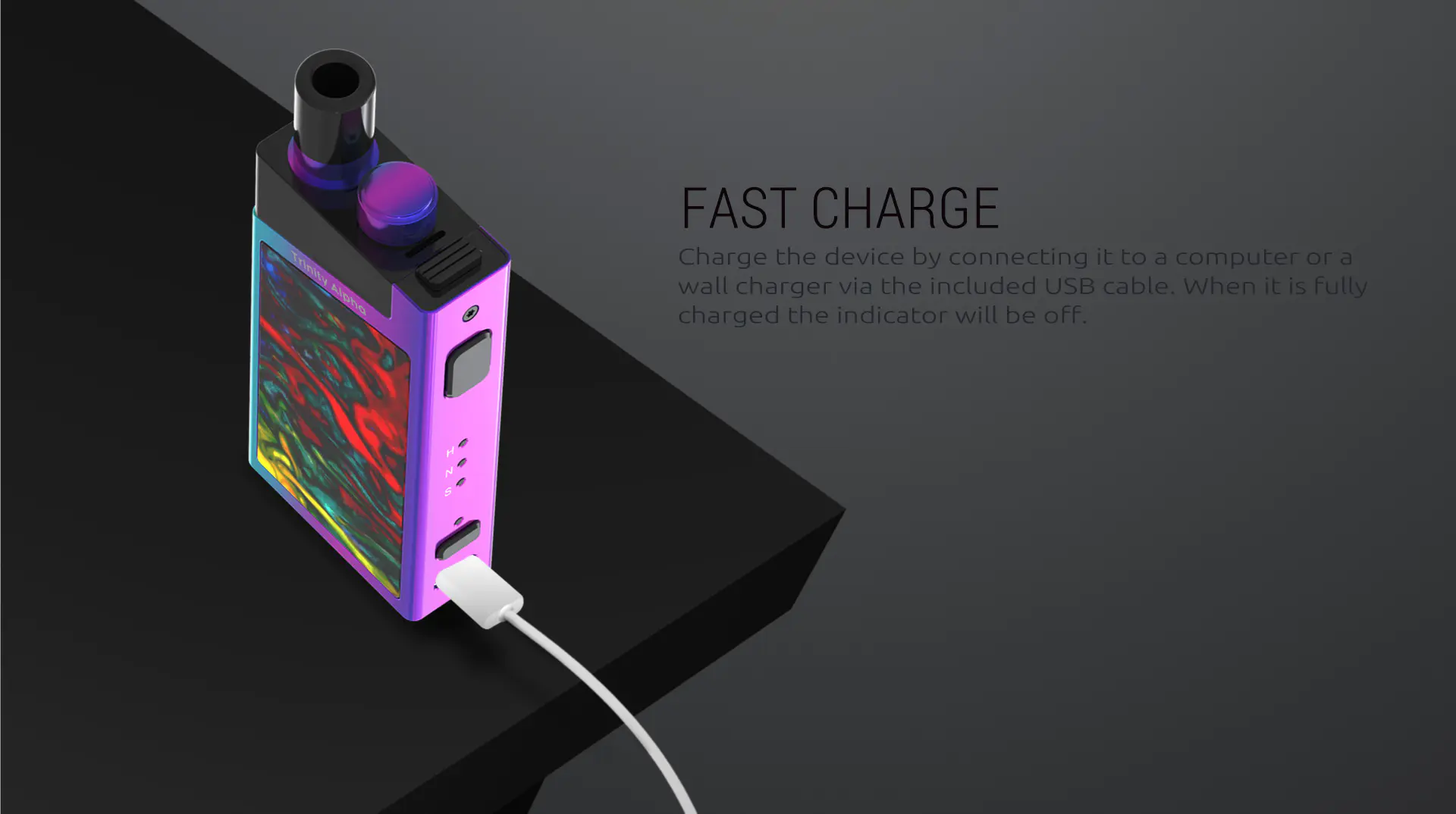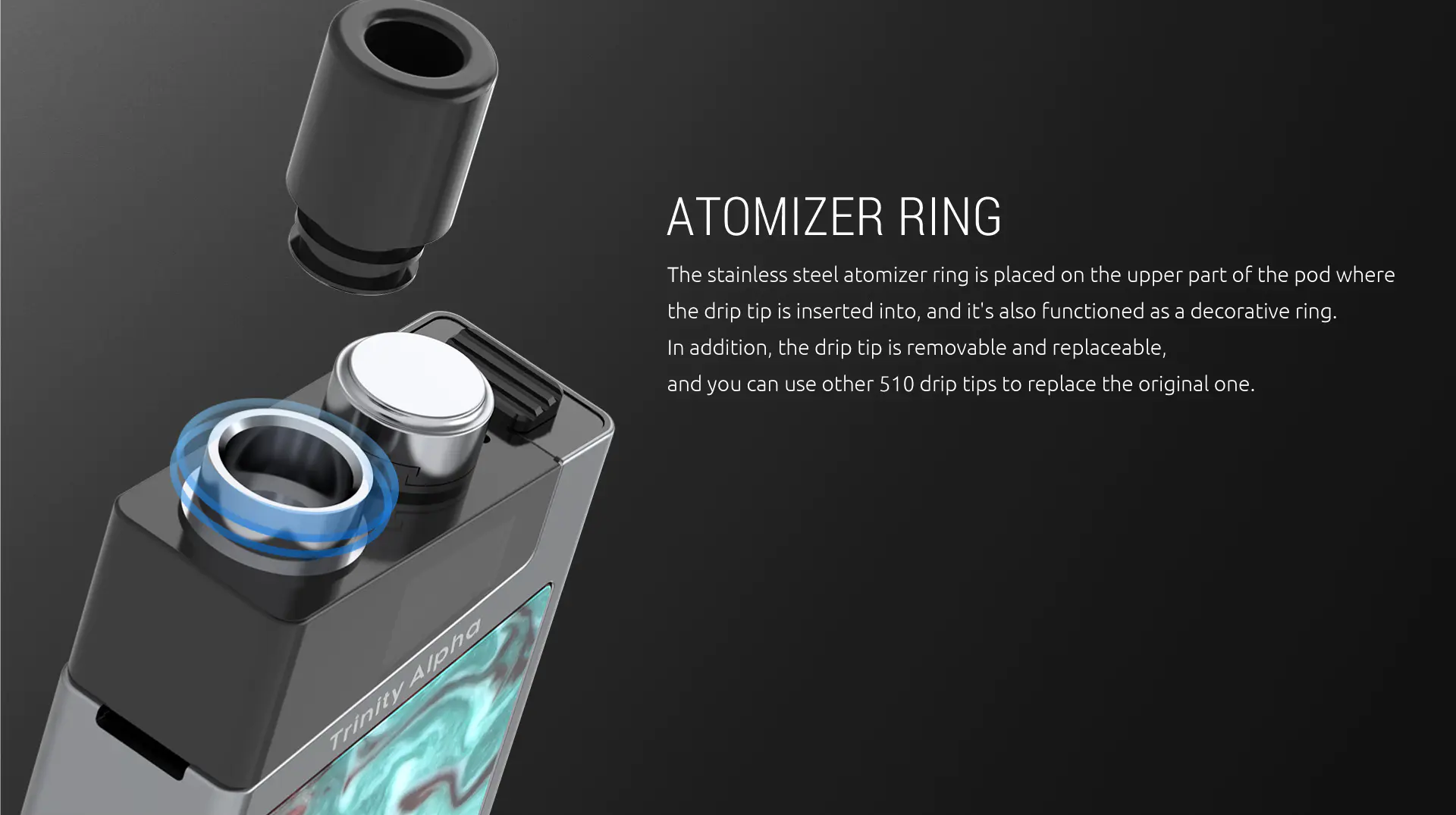 MULTI-COLORED 510 RESIN DRIP TIP

Trinity Alpha provides you six multicolored 510 resin drip tips.
The exterior of each drip tip features a unique resin design with a unique touch of style.
With the healthy resin material, the 510 drip tip is lightweight, more durable and wear resistant,
which is indeed a perfect accessory. You can buy them separately.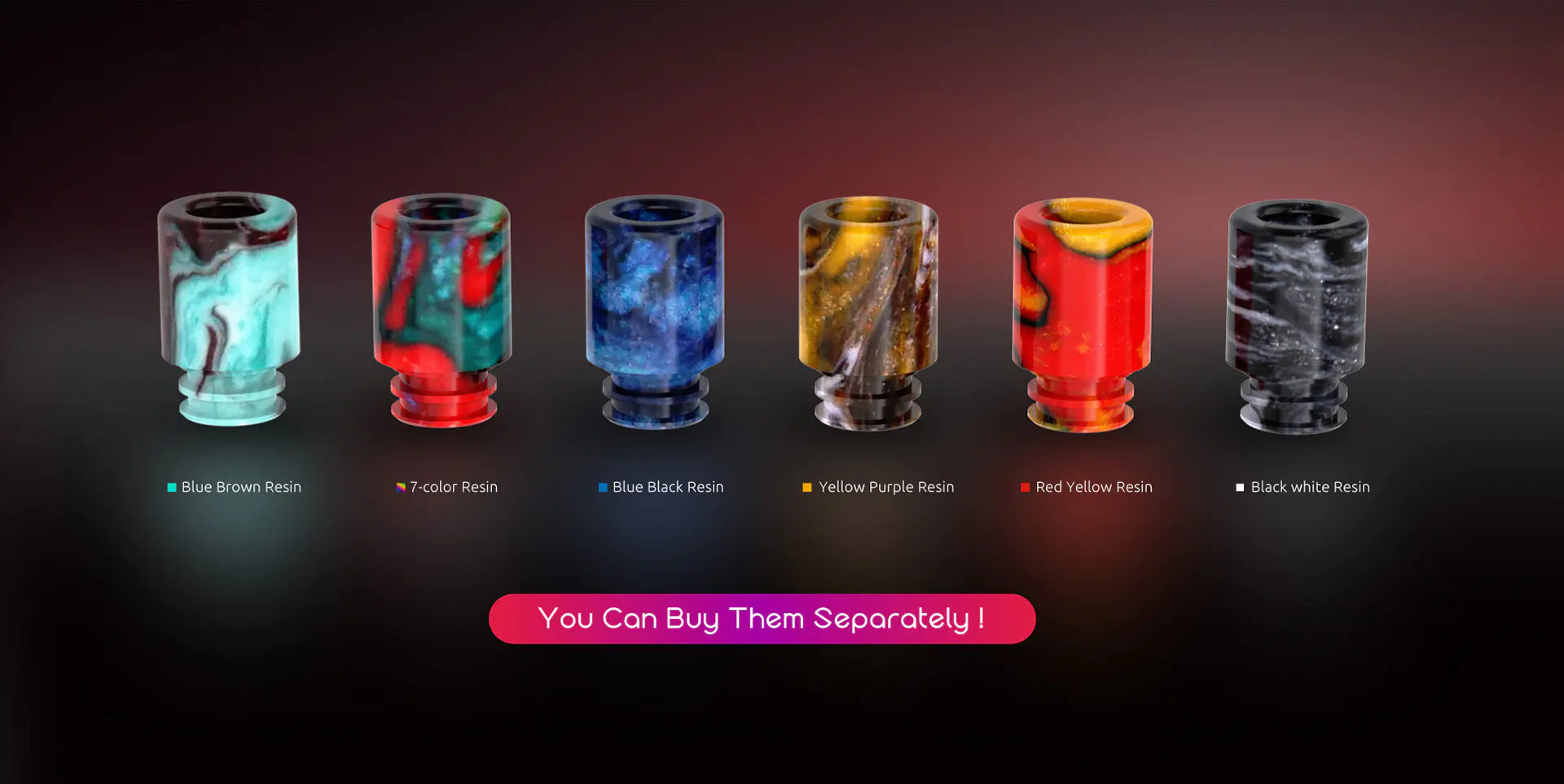 UNIQUE LOCK BUTTON FOR POD FIXATION
Different from the common method of pod fixation of the magnetic type, Trinity Alpha pod adopts a
lock button to fix the pod for the sake of security. So you can easily achieve the pod detachment by pushing this lock button.
When attaching the pod, you need to double check whether the pod is attached in place
(proper attachment: press down the pod with a crispy click sound), for loose attachment will cause pod to fall down.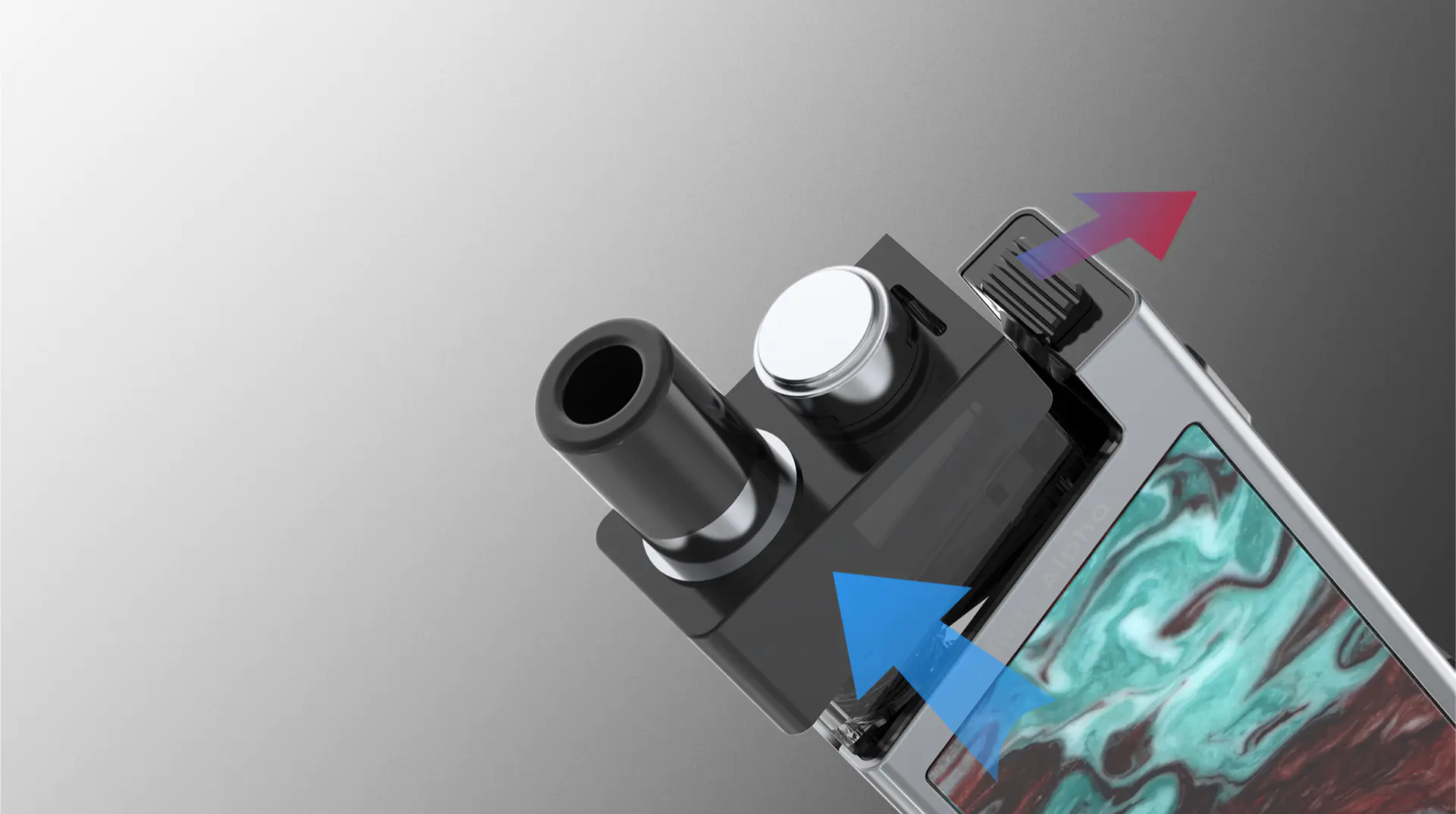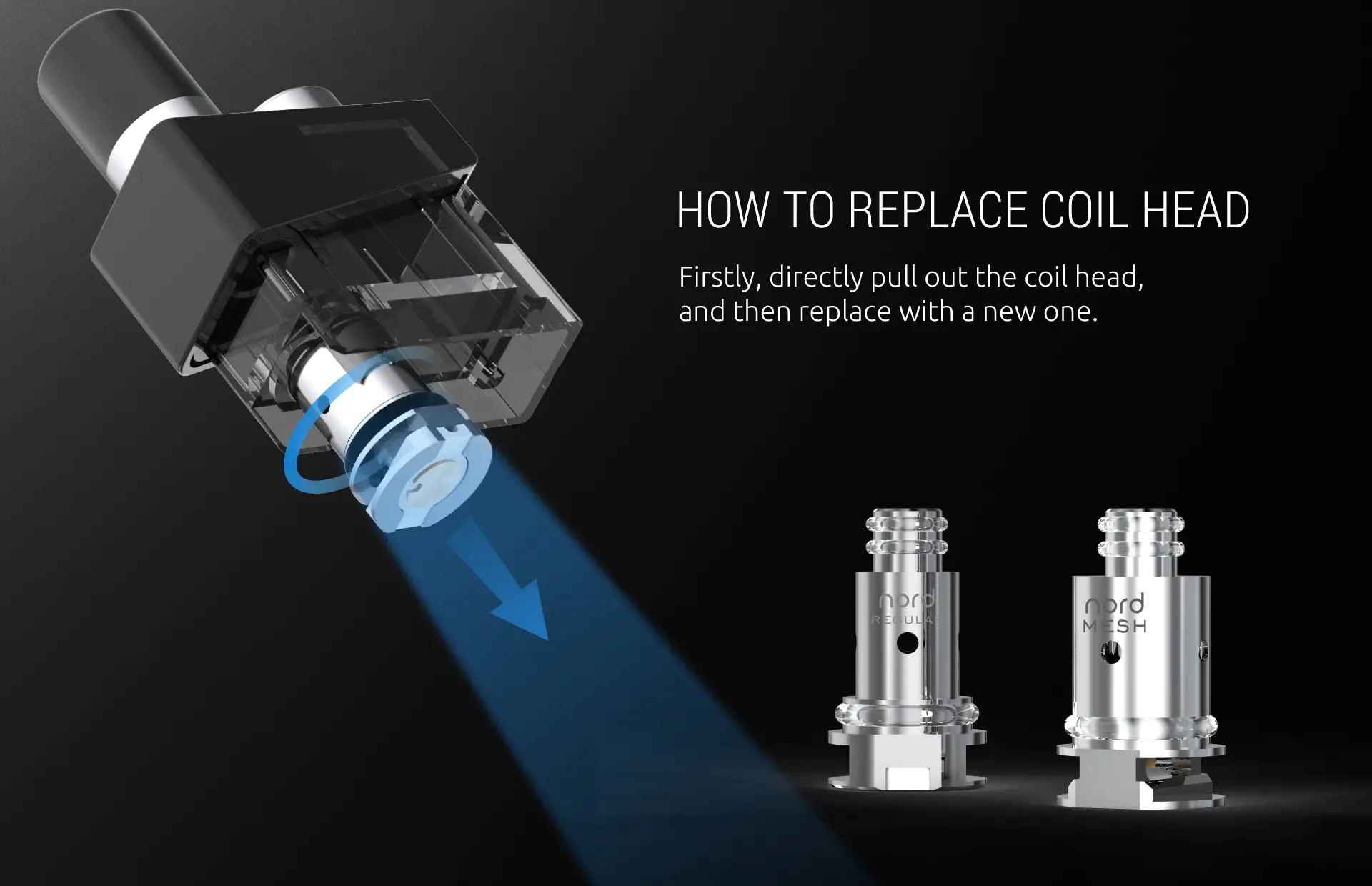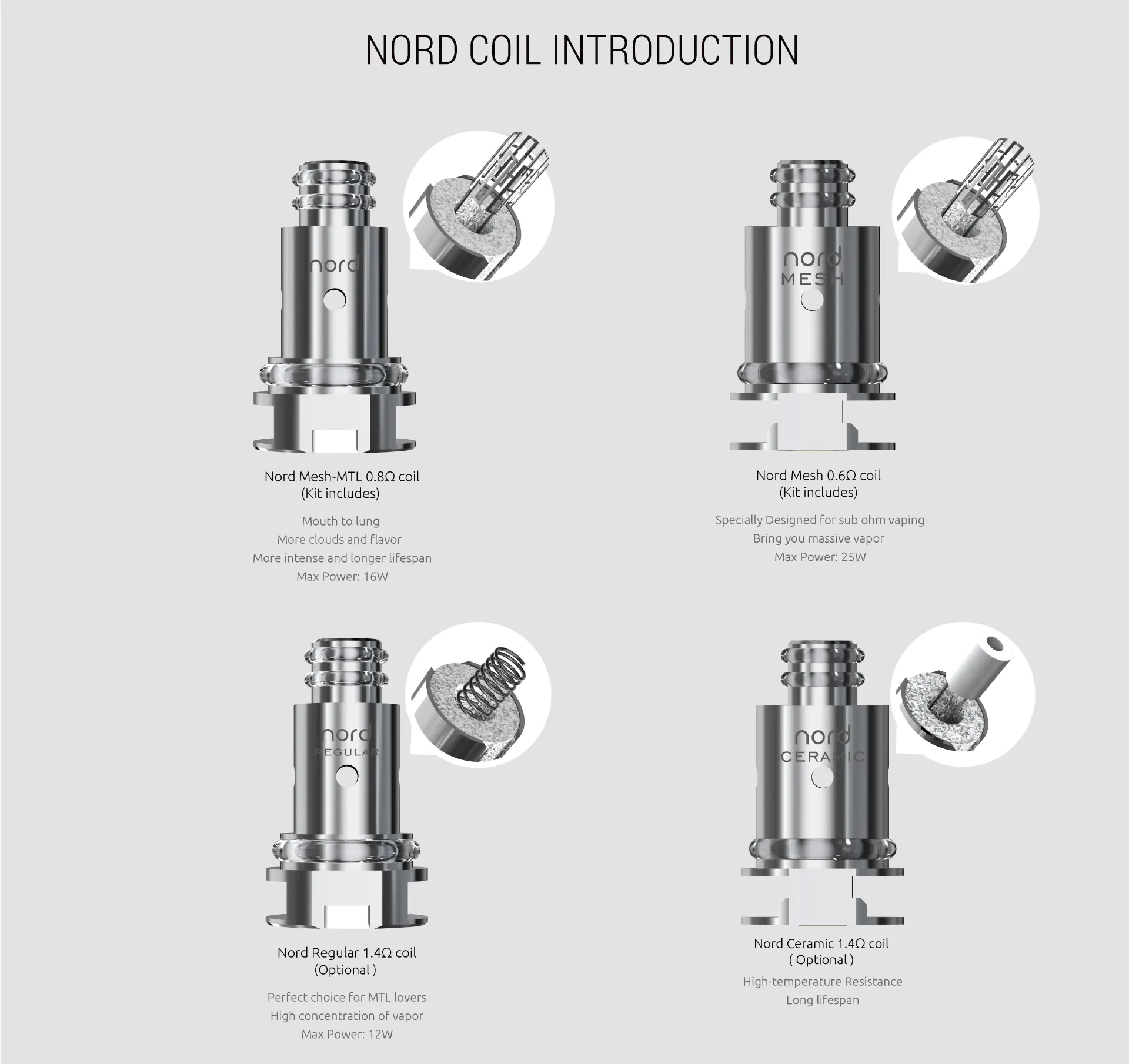 TWO AIRFLOW CHANNELS
There are two airflow channels to help bring more air in and produce huge vapor.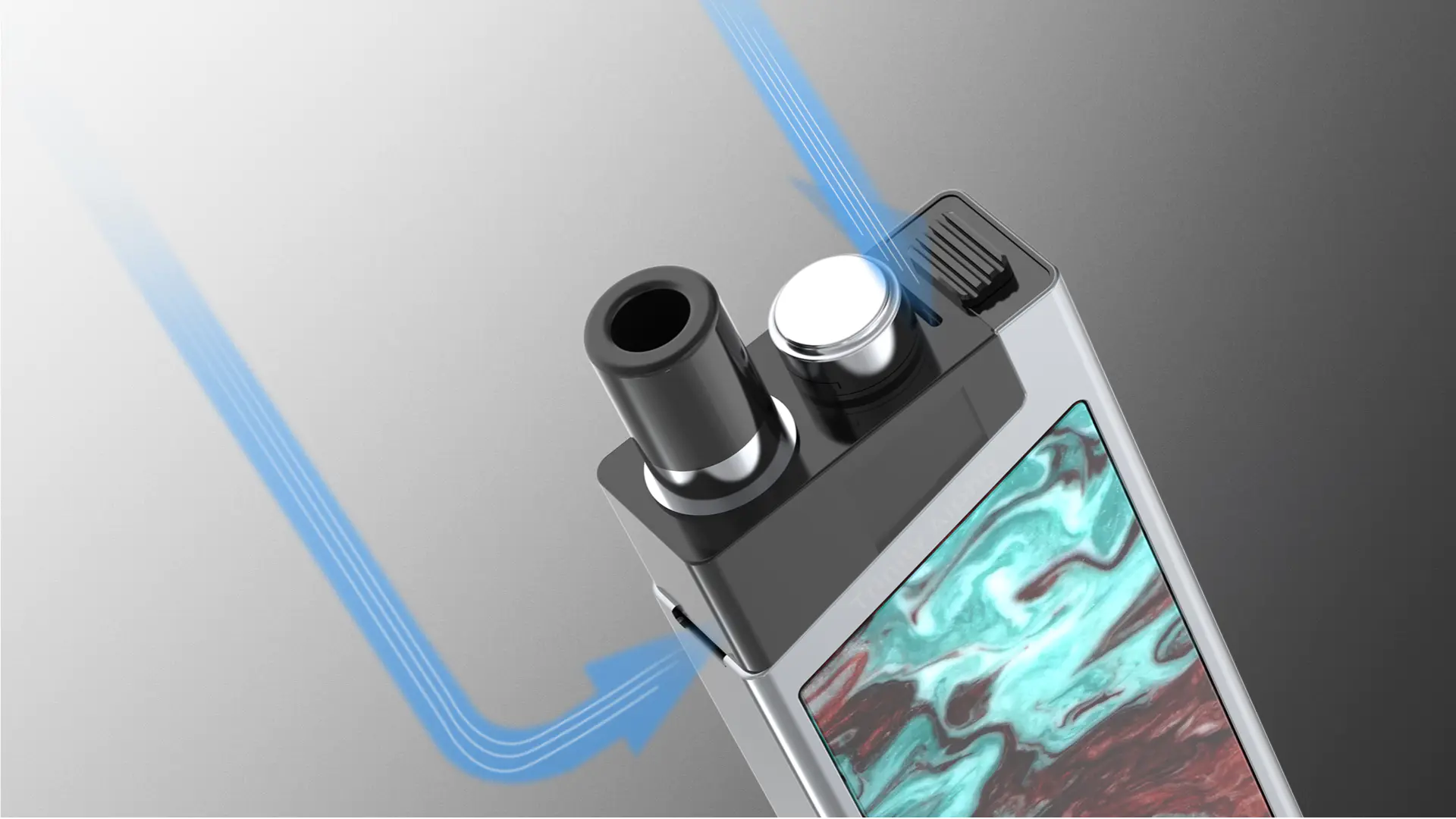 MULTIPLE PROTECTIONS
Trinity Alpha provides multiple protections to avoid potential risks.